Mike Lynch – Long Island, New York's # 1 Personal Trainer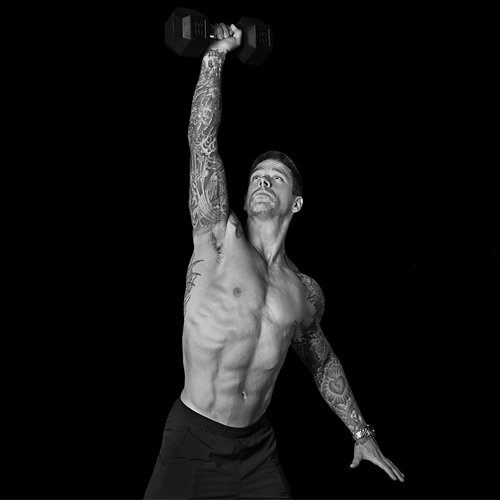 Mike Lynch is a Long Island, New York personal trainer with greater than 20 years experience. He holds certifications from ISSA in Personal Training and Performance Nutrition. Mike has made a career of working with people who have diverse health and fitness needs. Mike's personal philosophies on health and fitness have never followed the ever-changing trends and gimmicks of the fitness industry. His clients become his family and each one knows he takes their goals as seriously as his own. He developed his techniques from his own fitness trials. He mastered the craft by observing how bodies change with the combination of proper nutrition and appropriate training. His results are proven by two decades of physical and mental transformation of himself and his clients.
Mike's story starts out very similarly to many of his clients. Much of his childhood was spent frequenting hospital ER's and pediatrician offices with various illnesses. What started out as colds and fevers progressed to episodes of bronchitis, pneumonia and chronic strep throat. By the time he was fifteen he had spent more time on antibiotics than off. He tried to incorporate a more healthy lifestyle by exercising and eating properly, but still could not find his way out of the cycle of illness he was in, and it seemed to be progressing.
In his early twenties, with illness still ongoing Mike decided to take matters into his own hands. He started to research personal training and fitness. At that time high carb and low-fat diets prevailed. By following this approach he  dropped his  weight from a max of 249 lbs to 179 lbs. As successful as this may sound, in reality it left him even less healthy. His cholesterol was high and his blood pressure was elevated. This led his doctor to prescribe a statin. Knowing this conventional thinking was not working for him, he decided to experiment with nutrition and fitness on his own to help solve his health issues. The information he learned marked the beginning of a major change in both his health and career. Through years of developing new training and nutrition techniques, Mike was able to finally become as healthy mentally as well as physically. He could now start to apply all he had learned to his career as a personal trainer. Mike continues to constantly evolve his training techniques based on his proven methodologies and not the latest fads or trends.